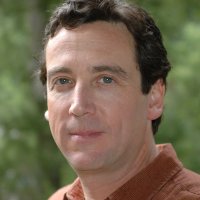 My love affair with technology began when I programmed a moon-landing computer game in BASIC on a 1970s-era DEC mainframe when I was 12.
A childhood hobby with card tricks led to a passion for business and writing when I launched an international glossy magazine for performance magicians at age 16.
I went on to study computer programming and ancient Greek philosophy at Columbia College in New York City, followed by a decade in book and magazine editing, authoring and publishing.
A deep interest in entrepreneurship and technology led me to leave New York and study at Stanford's Graduate School of Business. Then, at the dawn of the Web era, I founded E.ON Interactive, which became a boutique award-winning Silicon Valley creative interactive agency, where I enjoyed a decade growing and managing the business as CEO and Executive Producer.
I produced (and edited, or wrote) over 100 strategic interactive projects and integrated technology marketing campaigns for Silicon Valley leaders, winning a basketful of prestigious national awards, including a Business Week Icon for Innovation in Digital Media.
Now I'm working with technology companies around the world as a freelance virtual consultant, developing compelling B2B marketing content. I take pride in producing world-class work that achieves targeted business objectives while providing clients with exceptional service.
I live and work on a five-acre ranch in the Santa Cruz mountains.
"I worked alongside Adam for years and witnessed his enormous energy and his capacity to direct that energy to the needs of clients. He has a singular focus on solving client problems."
— Jim Westbrook, Art Director, J. Walter Thompson and Saatchi & Saatchi